How our Ateliers work: Crafting a Moroccan Lamp
Here at Moroccan Bazaar we pride ourselves on our superb selection of Moroccan lamps for any home or business. Our Moroccan lighting selection creates a soft ambience as the light filters through ornate brass work and stained glass. Yet, what makes our table lamps unique is that they are all made by hand in our workshops. These workshops, called ateliers, employ skilled craftsmen known as 'maalem'. Our maalem handcraft each lamp based on methods passed down through the generations. So let us look at how our ateliers work and how we create a Moroccan lamp.
Moroccan Workmanship for Moroccan Style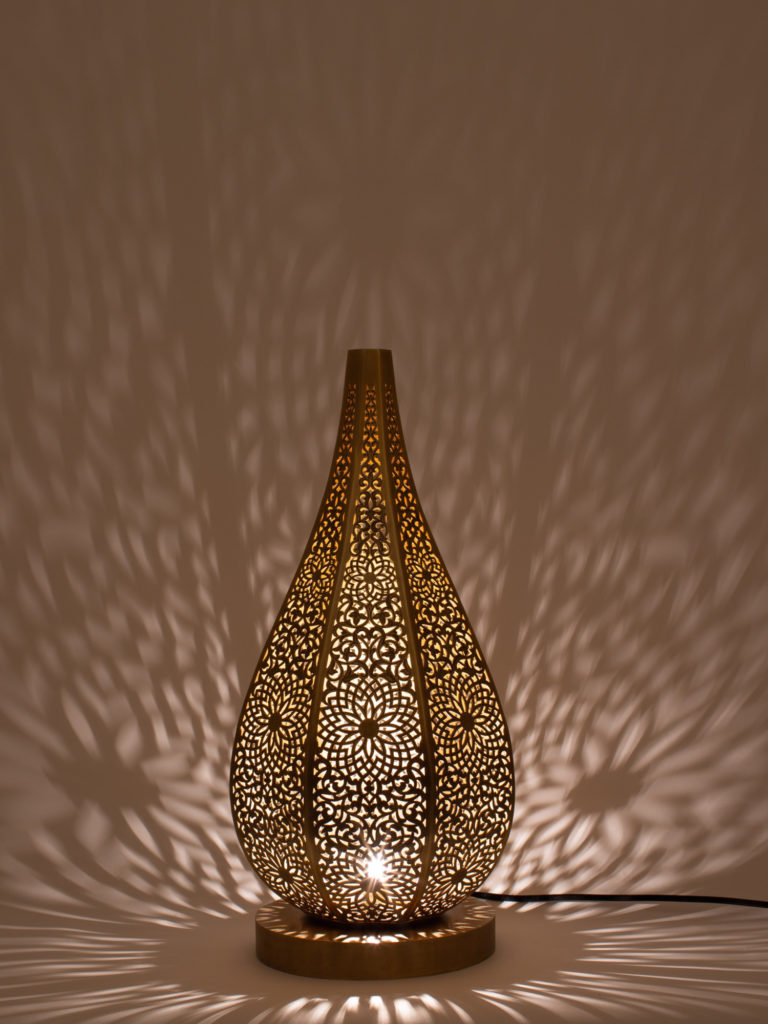 When it comes to designing authentic Moroccan lighting, you cannot use just any crafting service. You need to go to the original source if you want true Moroccan design. At Moroccan Bazaar we run our own ateliers and facilities in Morocco. In this way we can ensure the full quality of all our products. Moroccan design is a tradition that has been passed down through the centuries. It showcases the traditions of the native Berber people as well as the flavours of Islamic architecture. It is a tradition each malaam teaches to their students over many years. This gives them the skills they need to handcraft beautiful and unique Moroccan table lamps.
Making a Moroccan Lamp
At Moroccan Bazaar we aim to merge traditional methods when it comes to making Moroccan lamps with the quality and functionality modern clients expect. As such, we hand make everything from the complex metalwork and engravings to the treated glass in the traditional way. After this, we check each product for quality before it leaves our facilities. In addition, by having our own ateliers we can work with clients including architects and interior designers to create bespoke pieces as well as our main production run. In this way we ensure that all our Moroccan lamps are of the highest quality and exactly suit your taste.
Our Range of Moroccan Designs
In addition to our lamps, we also make a wide range of unique designs all in the traditional Moroccan style. We offer classic zellige tiles, handmade and glazed to create a unique feel for any home, restaurant, hotel and more. Our team also designs a wide range of traditional handmade furniture, expertly crafted from wood, brass, pearl and bone. We create ornate cabinets, chairs, tables, mirrors and much more. We can also work with you to create unique interiors and features for your premises.
Find a Stunning Moroccan Lamp
Here at Moroccan Bazaar, we are a family run business that has been producing hand crafted Moroccan lamps, furniture and more for over 70 years. We aim to give you the best quality Moroccan furniture while keeping alive the traditions and unique craftsmanship of our ancestors. To find out more about the range of products and services we have on offer, we invite you to get in touch with us today. For the best quality designs direct from Morocco come to Moroccan Bazaar.